You need your plants on your website. We make it easy!
The NetPS Plant Finder tool is the #1 online plant database for the websites of nurseries and garden centers. It gives your customers a compelling reason to visit your website, and it gives them a reason to come back again and again. They will search through the thousands of plants carried by your business to find the ideal plants for their landscaping and gardening needs, right from the comfort of their own homes, 24 hours a day, 365 days a year, even when your store is closed.
You've turned your website from a passive brochure into an interactive powerhouse, a wealth of information for your valued customers. You now have a resource that is as knowledgeable and powerful as your best horticultural professional on staff. Your customers can make more informed choices, selecting the right plants for the right applications, driving up satisfaction and driving down warranty costs.
Welcome to the marketing power of the Internet!
Why is this tool valuable for your customers? They will spend hours on your website captivated by it while accessing your plant selections in a way that's both fun and informative at the same time, even in the off-season when the plants aren't on your shelves. They will be exposed to plants they never even knew existed, and they'll get excited about them because they'll see photos of the plants at maturity and with their finest attributes on display. And most importantly, they will know that you really care about them as they develop trust and confidence in your website as a source of knowledge. The credibility of your business will skyrocket in their minds, and they will reward you with their loyalty.
We know this is the case, because we have proof. The Plant Finder tools of some of our garden center clients have been searched as much as 100,000 times in ONE MONTH! Just think what you'd pay to advertise in a magazine that gets 100,000 impressions in a month. In fact, most of our clients have been able to dramatically reduce their overall marketing expenses by cutting out more expensive and less effective promotional tools when they get NetPS, and they still are able to grow their businesses to new heights.
Let's begin with an understanding of how your customers will use the NetPS Plant Finder tool.
Amazing Fact #1: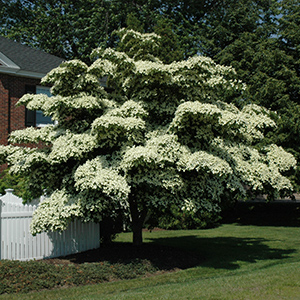 Your Plant Finder ONLY shows the plants that YOU carry!
There may be 33,000 plants available in NetPS, but your own Plant Finder tool will only show the plants that you carry. That's right - with this tool, your customers will be searching through your plants on your website.
You will choose which plants are included in your own Plant Finder tool. Initially, you'll start with a blank list - you must select all the plants you wish to appear in the search results, which would normally be the plants you will carry in the current season. You can add or remove plants from your selections at any time, and the changes take effect in real time.
Don't waste time telling your customers about plants you don't carry - sell them on the ones that you do!
See what our clients are saying about the NetPS Plant Finder tool:
Learn all about the world-leading NetPS Plant Finder tool: